What are the goals of the European Sustainability Institute?
Uncover endless business career pathways!
How can you benefit as a Skilled Worker?
You don't need a strong academic history in order to become a Skilled Worker
We make it possible for everyone to start university through single subjects, regardless of ATAR or study experience. These subjects are covered by government loans, and can be used to upskill or gain entry into a qualification.
You have the flexibility to start at multiple points during the year and study at your pace
We're not restricted by a traditional academic calendar, so you can enrol when it suits your life. You also have total control over how you study. You can scale up (or down) your study load and even pause your course if you need to.
You can rely on us as an unbiased destination for online tertiary education
As a not for profit, we have your best interests at heart. Our advisors are here 7 days a week to guide and support you. It's our priority to get you qualified with the university of your choice.
Our friendly advisors and experts are here to help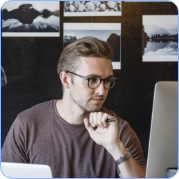 Professor at Munich University Board Member at EUTECH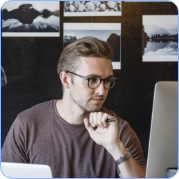 Professor at Munich University Board Member at EUTECH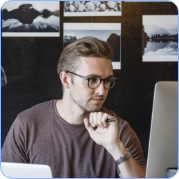 Professor at Munich University Board Member at EUTECH
Improved Profitability, Stronger Growth
How can you benefit as a an Employer / Entrepreneur?
Skilled workers are experts at their job, and this means improved productivity for your business. Unskilled workers on the other hand would likely require additional training, taking up valuable time and resources.
Problem Solving Abilities
Skilled workers have advanced theoretical and practical knowledge, making it easier for them to overcome issues and highlight inconsistencies within your business practices.
Positive Work Relationships
Skilled workers improve workplace relations, as they will be able to get on with the job at hand and work harmoniously with their colleagues. This makes for a happier workplace, staff loyalty and reduced stress.
Skilled workers have the skills and expertise to deliver a job well done and keep your customers satisfied, saving your business money.
Explore our partner organizations & Institutes!